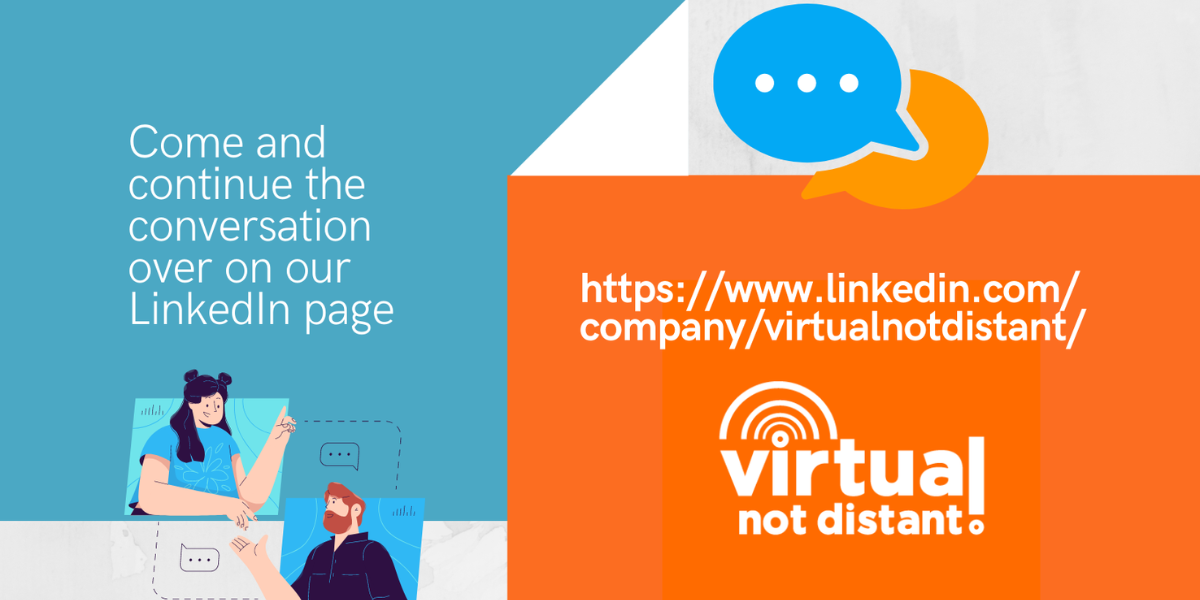 Our work for Virtual Not Distant included online marketing for their training course for leaders of remote teams. We worked closely with the CEO to help make the training course more visible on social media. The social networks that we managed were LinkedIn, Pinterest, Facebook and Twitter.
Virtual not Distant provides training for managers and leaders of teams who are serious about flexible working. We facilitate the transition from co-located to remote or partly virtual and help with team building.
The number of people working together while being physically apart is becoming the new normal. This new way of working as remote teams requires new leadership, and a change in mindset and behaviour to make sure communication doesn't break down.
Managing virtual teams becomes easier when we lay down the foundations for quality communication. The specialties of Virtual Not Distant include Management Development, Team Facilitation, Virtual Teams, Remote Work, Digital Collaboration, Visible Teamwork, leadership training, team facilitation, and coaching.
Check out the podcast "21st Century Work Life"​ for best practices in virtual teams and interviews with 21st Century professionals.
Learn more about Virtual Not Distant on their website virtualnotdistant.com